Is Venturing into the Asian Market The Best Way Forward? Yes, it really is.
Believe it or not, Asia is currently the world's most dynamic market. 
So, why not create a niche for yourself in this region?
Let's brace the fact that while European markets reigned the 19th century and Americans owned the entire 20th century, the 21st century belongs to Asia. So, the Eurasian market context is genuinely relevant and promising.
Whether Europe is missing the point on the third globalization or not is a different debate. In his book "The Dawn of Eurasia," Bruno Maçães argues that the distinction that existed between Asia and Europe for centuries has disappeared today. So, China's new Silk Road or CPEC holds more significance in the economic sector than the G20. Why Asia?
Asia is home to around two-thirds of the world's megacities, 8 out of the 10 largest armies, 30 of the Fortune 100 companies, 6 out of the 10 largest markets, five nuclear powers, and perhaps the most culturally diverse region. Even the thought of navigating through Asian markets is overwhelming, no? 
So, we would say, why not focus on Asia?
Now, let's come to the main point: How can Western businesses enter the Asian market and enjoy sustainable success? 
India, China, Singapore, Malaysia, Indonesia, Vietnam, Philippines, Bangladesh, South Korea, Japan all are so utterly diverse. What are you supposed to do in such a challenging scenario? 
If you want to grow your business and extend your horizon, Asia is the best option, and here is how you can achieve this humongous task pretty effortlessly.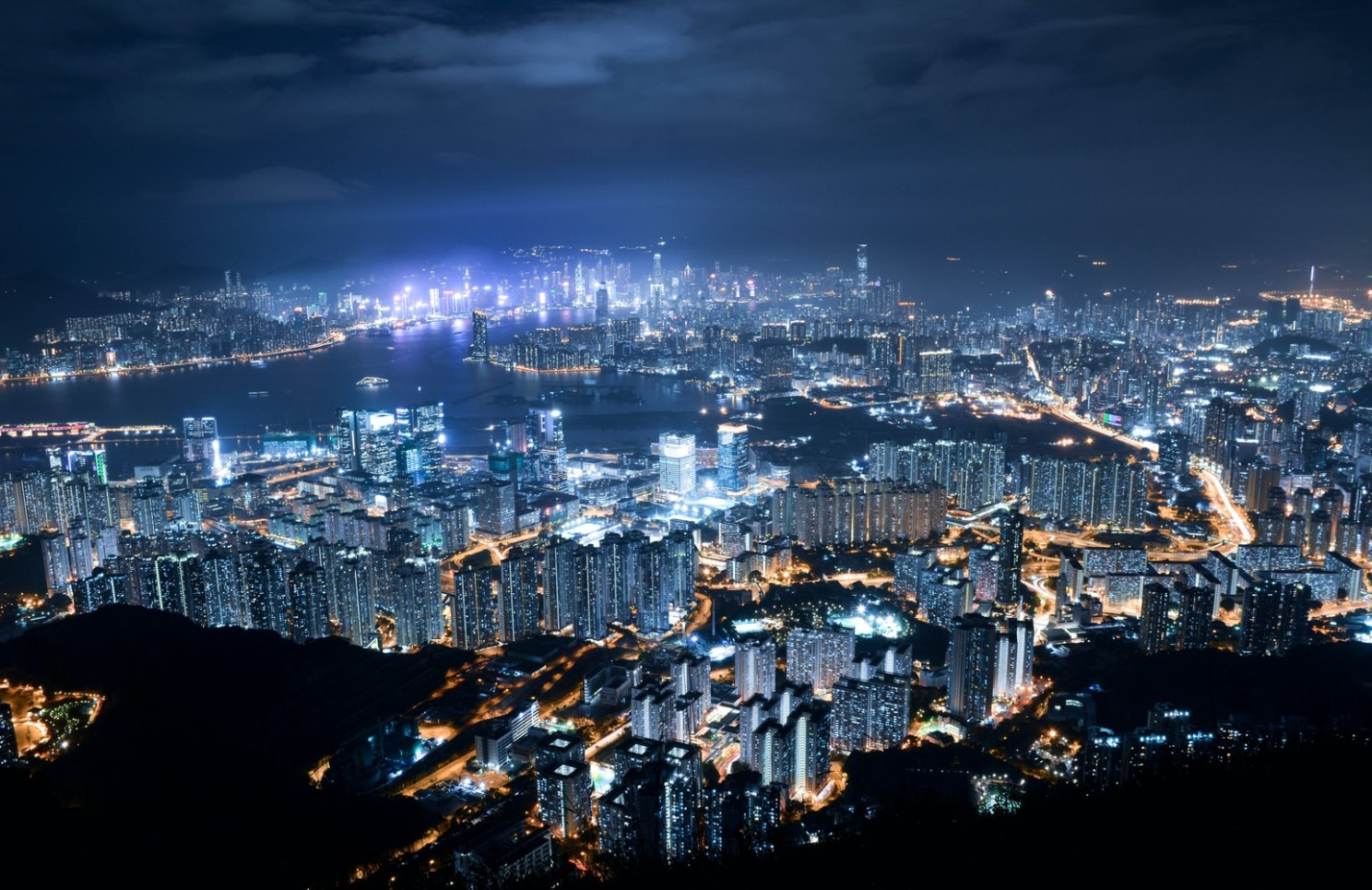 3 Keys to Do Business in a New Market
Doing business in a new market isn't about abandoning your local market and heading in a new direction altogether. Consider it as an expansion of your vision and goals as well as a learning process. 
Asians are known worldwide for their magical business acumen. They innovate, grow, and compete much differently than western businesses. So, that's why the strategies to penetrate this emerging market are somewhat different.
This is particularly relevant for western brands as they have to embrace a different culture and business mechanism. In our opinion, Resources, Knowledge, and Networking are the three key elements to master to help you enter a new market. Let's dig a bit deeper and find out more about the three keys to doing business in a new market. 
After deciding to expand your business to another country/market, that too, in a completely different business environment, the first thing to plan about is handling resources. So, what does it include? Well, resources could be of various types, from human to financial, and even time. 
Human
While operating abroad, you should rely on the local workforce. So, ideally, you must plan ahead. To make wise hiring decisions, get in touch with the best platforms to create an efficient team. As they say, when in Rome, do what the Romans do. The same rule applies to doing business in a new market. If you want to make this transition easier, hire western staff who knows how businesses operate in Asia for the first years of operation; then, later on, switch to local/regional staff.
Finances
Of course, expanding business has a price, so it's better to determine early on how you will cover those costs. Can you fund a new setup and keep it operational in the first few months when you may not get as many sales or make profits? Do you need to borrow money? Should you scale down your plan? One thing is for sure; there will be no success without fully committing to your expansion.
The best thing to do is overestimate the amount of capital you'll initially require to open a new market. This might help you make the right decisions when it comes to financial management. Or maybe, you can do a break-even analysis. The formula is pretty straightforward: Fixed Costs ÷ (Average Price – Variable Costs) = Break-Even Point.
Ideally, you should try to keep these fixed costs low. In Today's world, there are many solutions to grow and expand without huge investment; Google: "Bootstrapping".
Time
Probably the most crucial of all resources is time. Expanding a business is a tricky task as your attention will be divided. Starting a new venture in a new market won't increase the number of hours in a day. So, what should you do? 
Refer to the first resource humans. Create an efficient team and let them handle everything while you be the source of guidance, mentoring, and supervision.
Focus more on investing your time at the right avenues. Rather than spending hours determining the right wall paint or layout for your new office, try to build connections and find new clients. 
If time is still an issue, consider outsourcing your most time-consuming activities. Lead Generation is for example extremely time-consuming while being key to your success.

What could be the reason that America's retail giant Walmart failed in India? Why Walmart's performance has remained mediocre?
Because of a lack of knowledge!
Indian consumers' mindset is different from Americans. They prefer fresh produce more than canned foods. So, Walmart failed to innovate and adapt its product line. 
Market research is an integral part of the business expansion process. Entering a new, culturally different market is a smart move, but it has its fair share of challenges. If you want to leverage this opportunity successfully, modifying your business model and strategy is the key. You have to develop a "market entry strategy." 
You must understand the challenges and opportunities. 
This requires gaining data and knowledge about the new market, your new target audience, sector or field of operations, and the overall workability of the new venture itself. Other research areas include customer behaviors, communication channels and how to use them, cultural differences, currencies, languages, payment methods, and regional regulations.
So, the more informed you are about your new market, competitors, potential customer base, and regional/cultural limitations, the easier it will be for you to identify and validate your niche. Collected data will help you assess the success scope for you in the new market, too.
Basically, you have to be well-prepared before entering a new market and adapt to a foreign environment. In-depth market research on your relevant sector/field, potential clientele demographics, and challenges is a critical part of a business plan.
Don't forget the cultural difference. You cannot offer products/services that are deemed forbidden in the new country. Such as, you cannot launch a beer or champagne brand in Iran, can you? Similarly, the demand for chewing gum will be limited in Singapore compared to the west, so there's no use launching your new trendy CBD chewing gum line in this market. These examples are simplistic, but they can apply to many other sectors including aviation.
So, how do you gather all this information?
Well, it's easier than you think. Just run surveys, research, and publicly available data, study your competitors who have successfully entered the market, and hold focus groups. Then iron out the main points of your research during the ideation phase. This way, you'll be well-informed about your target customers' needs, behavior, and preferences. And, you'll be ready to face the competition.

The third key to doing business in a new market is networking, which refers to forming connections, building reputation, and marketing your brand both (personally and professionally). How else do you intend to perform branding if you aren't ready to form a network of allies, associates, and like-minded people?
For your company
You must build a reputation for your company. Penetrating a new market is indeed relatively easier for western companies. But, it may not guarantee sustainable success. Unless you show some flexibility, there will be chances that things might go south. 
So, where do you start from?
You can try building strategic alliances if you are finding it challenging to enter a new market. Many organizations enter into strategic alliances with other firms to gain an initial stronghold in a new market. One such alliance is joint ventures where each business partner holds an equity position. You can tie up with other known brands, introduce your products, and go solo when you feel it's a safe ride ahead. 
Networking is also helpful in determining the time of market entry, third-party requirements, and probable risks. It also enlightens you about distribution methods and delivery of goods and services. 
For yourself
A diverse business network will help you navigate your way through the local market. It's a good idea to come up with a strategy so you can leverage your network effectively by mapping out who you know and when to call on them.
A lot of export managers just rush to the gate without understanding what their local networks can do for them. You are most likely entering a market that you are not familiar with and that some other people spent years discovering and understanding. Capitalize on their experience.
So spend time building meaningful relationships with other professionals from your fields; they will sooner or later bring you massive value with their diverse knowledge and past experiences.
Final Thoughts.
The Asian market is up-and-coming and profitable. If you want to join the bandwagon and take your business to newer heights of success, start with a well-planned strategy. Organize your resources, gain considerable knowledge, and create a solid network. These three steps will ensure you enter the new market fully prepared to take proactive measures for addressing challenges and exploring opportunities.